Gestern ist das "Festival of Rail" gestartet. Weitere Infos findet ihr hier.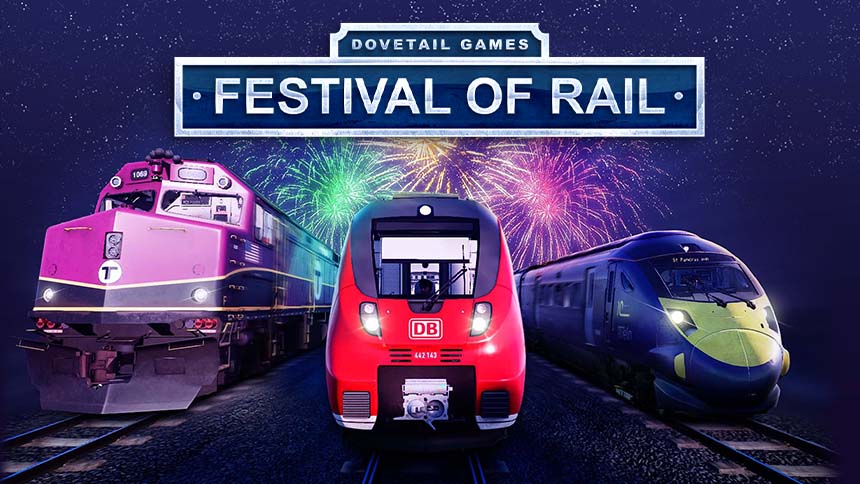 Vom 20. bis 23. Januar findet das jährliche Festival of Rail auf Steam statt. Täglich gibt es Streams, Community-Features und mehr. Jeden Abend um 20 Uhr übertragt das Railfan-TV-Team.
Man kann sich auf ein Entwickler-Update (einschließlich der Ankündigung der ersten Steam-Route von Train Sim World 2!) und einen ersten Blick auf den kommenden Creators Club für Train Sim World 2 freuen. Ebenfalls gezeigt wird die walisische Küste in North Wales Coast Line: Crewe – Holyhead – kommt bald für Train Simulator 2022 und es gibt exklusive Videos von The British Ace, LauraKBuzz, Rob Jansen und mehr!
Im Rahmen des Festival of Rail gibt es bei Steam bis zum 24.01.2022 auch eine Rabatt-Aktion.
---
Die folgenden Bilder zeigen den Zeitplan:
Donnerstag, 20.01.2022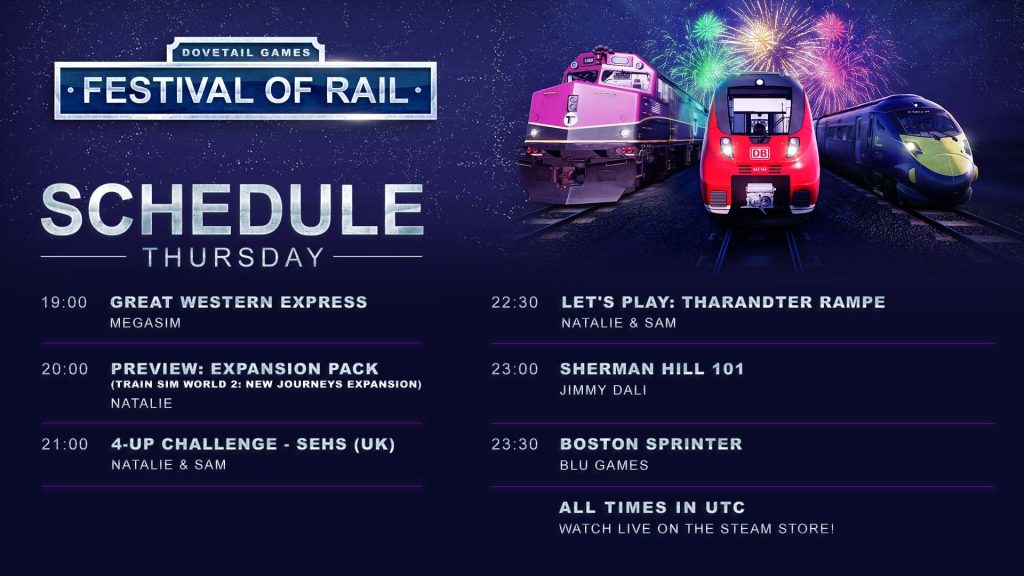 ---
Freitag, 21.01.2022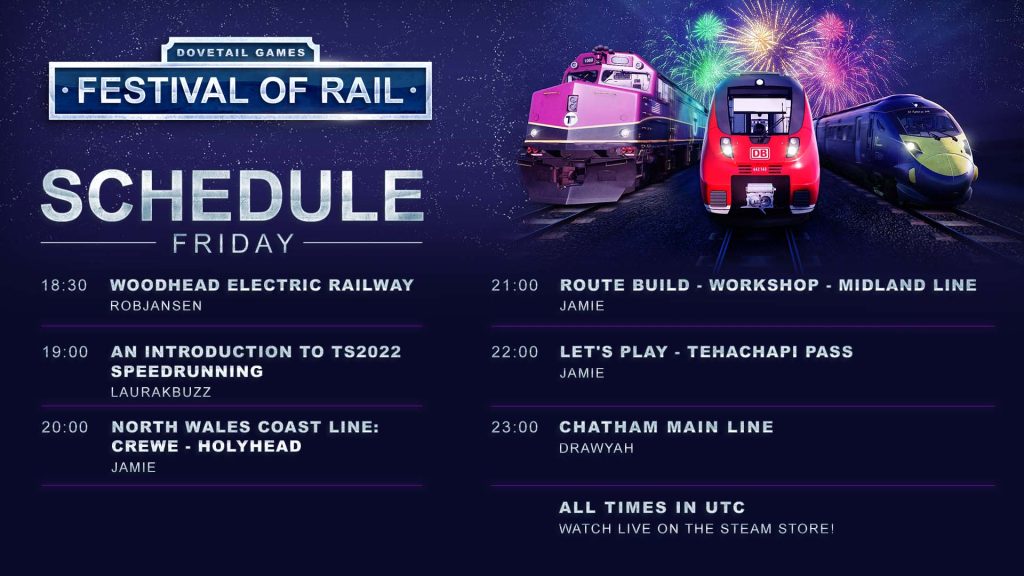 ---
Samstag, 22.01.2022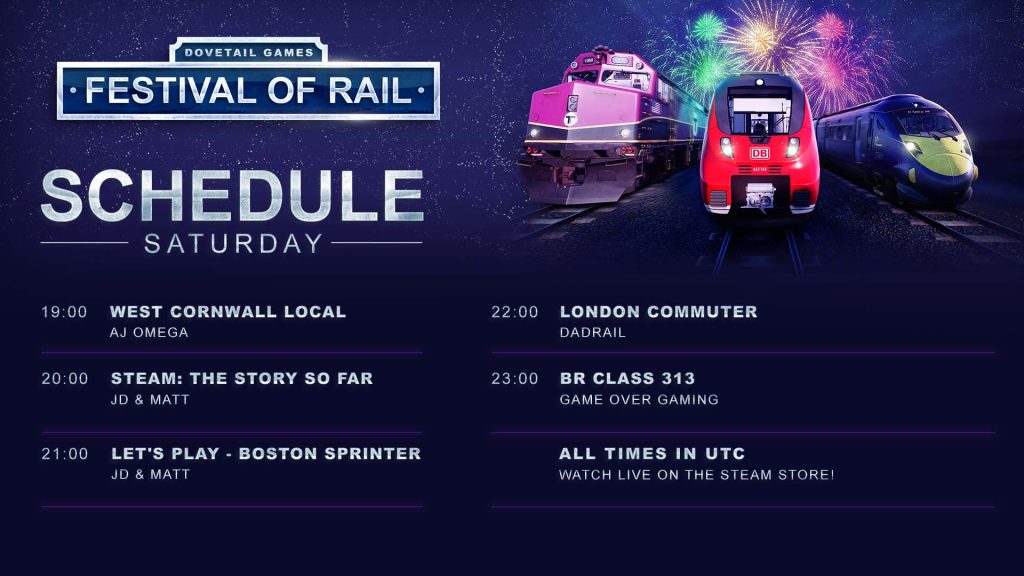 ---
Sonntag, 23.01.2022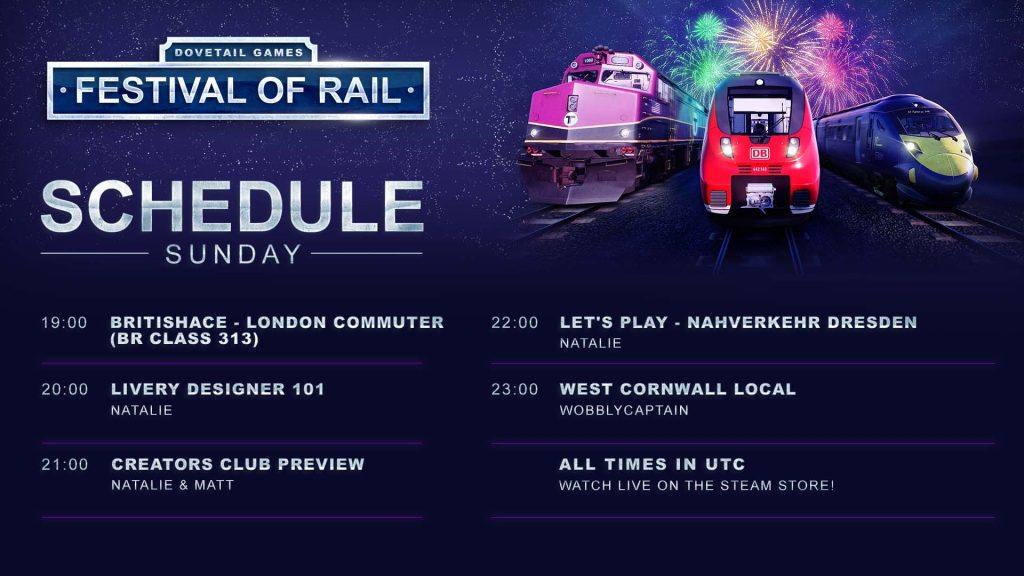 Bilder- und Textquelle: Steam | DTG
---
Wer einschaltet, hat jeden Tag die Chance, eine exklusive Steam-Belohnung zu gewinnen:
---